Prescription Hearing Aids with Ongoing Support by a Hearing Professional
To enjoy a rewarding and independent lifestyle requires clear communication. If you're experiencing a hearing loss, prescription hearing aids can make it possible to continue your active lifestyle without missing a step.
However, many who might benefit from them avoid getting the help they need due to an outdated stigma attached to hearing aids. You can forget those bulky gadgets your parents or grandparents had to wear because innovations in micro-digital technology mean higher-level performance in smaller packages.
Streamlined, extremely user friendly and so discreet that few people will know that you are wearing them, today's prescription hearing aids provide incredible clarity and come with features like rechargeable batteries and the capacity to link your hearing aids directly to your telephone, television, PC or other digital devices.
You may be wondering "Do I have access to advanced technology hearing aids near me?"
If you live near any of the 18+ Hometown Hearing Centre locations in Southern Ontario, then you're in luck. We make advanced technology hearing aids from brand name manufacturers, such as ReSound, Starkey, Signia, and Phonak, available to those who are ready to take advantage of the benefits they provide.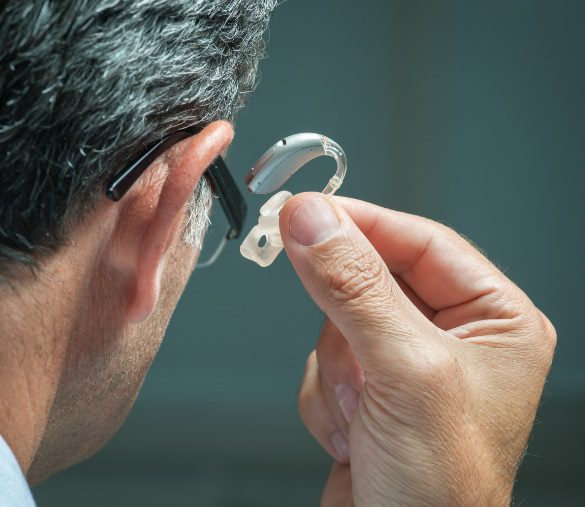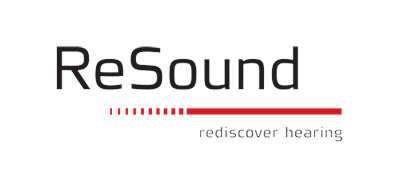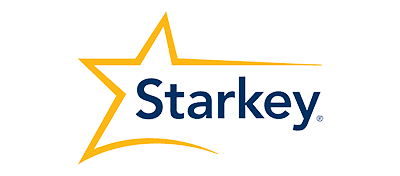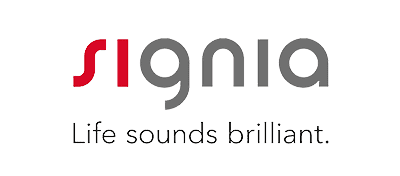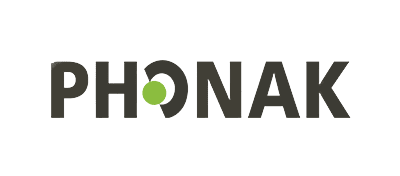 Frequently Asked Questions about Hearing Aids
Are hearing aids right for me?
Common signs that you might benefit from the use of hearing aids include struggling to communicate well with others, difficulty keeping up with your active and independent lifestyle or straining to make sense out of conversations in a noisy restaurant or at a social event. Your first step is to know the truth about your hearing by scheduling an easy, non-invasive hearing assessment.
Do hearing aids cure hearing loss?
No. In most cases, it's not possible to repair damage already done to the natural function of hearing, but hearing aids can provide assistance by sound processing that improves speech clarity and amplifies sound. In addition, wearing hearing aids can slow the progression of hearing deterioration, limit cognitive decline, alleviate tinnitus symptoms and help correct balance and vertigo issues.
How long do hearing aids last?
The short answer is five to seven years if they are well taken care of (daily cleaning, regular scheduled maintenance, tune-ups and repair). However, most hearing care professionals recommend that you upgrade your device every five years in order to take advantage of the newest technologies in a rapidly developing industry.
Do hearing aids use special batteries?
Yes. Hearing aids use zinc-air batteries specifically designed for hearing aids, but they're pretty easy to find in most pharmacies and supermarkets.
How long will it take to get used to my hearing aids?
The time necessary to adjust to your hearing aids varies from one person to the next. Essentially, your brain's central auditory processing system needs some time to adjust to sounds it hasn't heard in a while as well as the amplification level.
Most manufacturers typically allow a 60-day trial period, which is ample time for most people to adjust to their hearing aids and evaluate their benefits. Hometown Hearing Centre allows you a two-week trial period before you settle on the hearing instrument you end up buying.
Selection, Fitting and Support
When it comes to better hearing, there is no "one-size-fits-all" hearing solution. Today's hearing aids come in a variety of styles, come with different levels of technology and features and various ways to adjust and fine-tune your hearing aid user experience.
We use a methodical approach to help select the hearing aid that best meets your specific needs by taking the following into consideration:


The processing power required to address your specific hearing challenges



Your manual dexterity and visual capabilities



Your budget limitations



Wearing discretion and cosmetic concerns



Skin sensitivities you might have



Accommodating anatomical and/or medical considerations
After helping you select the right hearing aid to meet your unique needs and preferences, we program your hearing aids based on the data we gathered during your hearing assessment, and then we test them to make sure they are performing as designed. The process doesn't end there; we continue to provide ongoing support to ensure that you're satisfied and get the most benefit out of your hearing aids with:


Education, counselling and support



Reprogramming



Free Clean & Checks (scheduled maintenance)



Troubleshooting



Hearing Aid Repair
The Different Styles of Prescription Hearing Aids
Behind-The-Ear Style Hearing Aids
The common feature of all of the different styles of hearing aids in this category is the placement of the instrument's processing unit behind the ear. Sound enters the unit, is processed (clarified, amplified, etc.) and then sent to an earmold or open tip inserted into the outer ear canal using either acoustical tubing or tiny speaker wires.
Traditional Behind-The-Ear (BTE)
Mini Behind-The-Ear (BTE)
Receiver-In-The-Ear (RITE) or Receiver-In-Canal (RIC)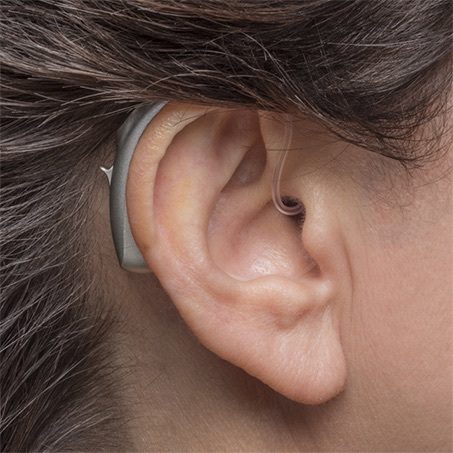 Traditional Behind-The-Ear (BTE)
Patients with a severe to profound hearing loss need the additional performance capabilities available from BTE style hearing aids. Although not invisible, they are lightweight, have more user-friendly adjustment, include full-spectrum smartphone streaming capabilities and colour choices to match your skin tone.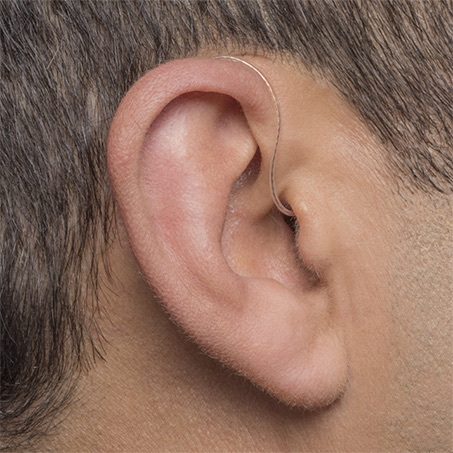 Mini Behind-The-Ear (BTE)
Similar to traditional BTE hearing aids, mini BTE hearing aids include the processing circuitry in a casing placed behind the ear, which is smaller and lighter weight, and transmit sound through acoustical tubing. This style of hearing aid often comes with an open tip that is inserted into the ear but does not occlude it like an earmold, providing more natural sound.
Receiver-In-The-Ear (RITE) or Receiver-In-Canal (RIC)
Favoured by many hearing aid specialists due to their adaptability, RITE or RIC style hearing aids provide high-level performance for patients with a severe hearing loss, while facilitating repair and amplification upgrades. In place of acoustical tubing, RITE hearing aids transmit processed sound through small speaker wires into a receiver or speaker that is inserted into the outer ear, but some models also come with an open tip like the mini BTE.
In-The-Ear Style Hearing Aids
Rather than placing the processing unit of your hearing aid behind your ear, this style of hearing aid has all of the components (microphone, processing unit, speaker) in a single unit. This category of hearing aids works well for those who wear glasses, use an oxygen cannula or want to avoid interference from their hair or articles of clothing. Each style is distinguished from the other based on how far into the ear it is inserted.
Full-Shell or In-The-Ear (ITE)
Completely-In-The-Canal (CIC)
Full-Shell or In-The-Ear (ITE)
Often called full-shell hearing aids, ITE hearing aids are for patients with a mildly severe to severe hearing loss. They are formed to fit the contour of the outer ear canal for more comfort while providing greater processing power and hearing coverage than smaller ITE units as well as easier battery changing, longer battery life and more user-friendly manual adjustment.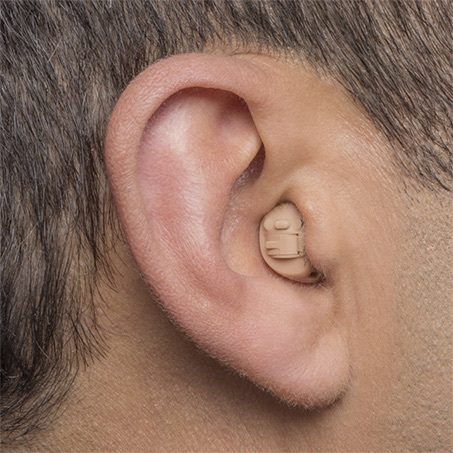 In-The-Canal (ITC)
Lighter and smaller than ITE instruments, ITC hearing aids provide an additional option for patients with a mild to severe hearing loss. This style, which fits deeper into the ear canal, is still large enough to accommodate those who experience fine-dexterity and vision issues with larger batteries, manual adjustment and easier insertion.
Completely-In-The-Canal (CIC)
Individuals who are a bit self-conscious about wearing hearing aids and want a little extra discretion may be able to use CIC hearing aids, which fit deeper still into the ear canal. Because they are inserted by using a small post, those with dexterity and visual issues may struggle with inserting and removing them. They also have limited processing capabilities and can only be used by patients with a mild to mildly severe hearing loss.
Invisible-In-Canal (IIC)
Only those with a mild to moderate hearing loss can take advantage of IIC hearing aids, which are custom formed to the contours of your ear canal and fit even deeper into your ear canal. They are an invisible option that is inserted with a small post, so those who would struggle with CIC devices will also struggle with IIC instruments.
Try Your Hearing Aids before You Buy Them
Similar to buying a new pair of shoes, it can be frustrating to get a new pair of hearing aids that don't fit right, especially considering that you'll be wearing them all day every day for several years. In addition, the technology may not work with your type of hearing or your level of technological know-how.
At Hometown Hearing in Southern Ontario, we work to make sure your hearing aids fit just right before you pay for them. That means we offer our FREE two-week trial of the hearing aids we fit you with regardless of the brand, price or technology. You can take home your hearing aids for 14 days to test them out.
Our approach helps ensure that you're completely satisfied with your hearing aids by allowing you the freedom to explore your options and consider questions such as:
Do these hearing aids offer enough power to address my hearing loss needs?
Our initial selection process typically addresses this problem, but there are times when certain styles or models just don't hold up under actual use.
Do they offer an adequate warranty?
Hearing aid warranties are important because they protect you against replacement and repair costs on an extremely delicate high-tech device.
Is there any financing or grants available with these hearing aids?
We do offer up to 12 months 0% financing and immediate grants of up to $2,000.
Schedule a Hearing Assessment
The internet and over-the-counter options allow individuals experiencing a hearing loss to self-diagnose and self-treat their hearing challenges.
However, should you make the wrong choice or start wearing a poorly programmed device, you can do extensive irreversible damage to your hearing.
To avoid the risk of making your hearing worse, your safest option is to schedule a hearing assessment with one of our professionals at the Hometown Hearing Centre nearest you. By submitting the adjacent form, you can ensure you get the right hearing aids to meet your needs as well as take advantage of the ongoing support we provide.
Don't want to wait? Call us today. Click here to find your nearest location.