Chad grew up in Woodstock, Ontario
As the Marketing Specialist at Hometown Hearing, no one day is the same for Chad. From posting on social media to planning a large marketing campaign Chad takes pride in what he does and enjoys the challenges and stress of working in the marketing industry.
Chad currently lives in Woodstock with his wife, son and German shepherd.
Outside of work, Chad enjoys spending time with his horses and family and friends, He also enjoys cooking, hiking and traveling.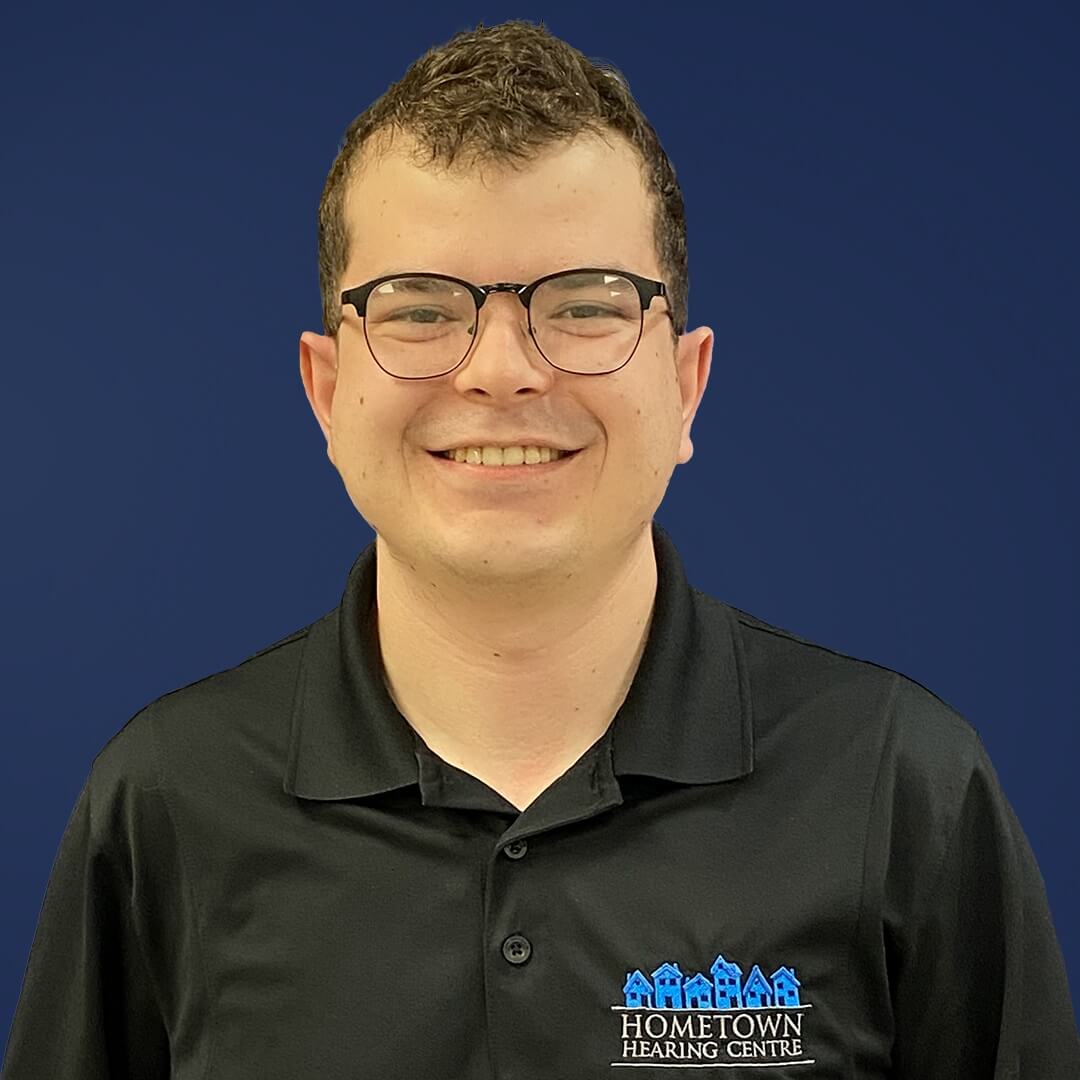 What's your favorite place to eat around here?
Stillwaters in Paris, Ontario
If you could have dinner with anyone, who would it be?
Charlie Chaplin
If you could go anywhere in the world, where would you go?
Ireland
If you could be any shape pasta, what shape would you be and why?
Tortellini, cause I'm full of cheesy jokes.
Schedule a Free Hearing Test
Being able to hear children laughing, a conversation with your best friend, your favourite TV show, birds chirping, the sound of crickets on a warm summer evening or other sounds you love help make life worth living.
With a comprehensive hearing assessment conducted by one of our professionals, you can help ensure that you can hear as long as possible.
Contact the Southern Ontario Hometown Hearing Centre location nearest you in order to schedule a hearing assessment by using the adjacent form, and a member of our team will call you in order to provide assistance.
Don't want to wait? Call us today. Click here to find your nearest location.