Shelly was born and raised in Mississauga, Ontario and after college, moved to Stratford where her boyfriend (soon-to-be husband) grew up and lived.
As a Patient Care Coordinator for the last 10 years, every day presents an opportunity to go above and beyond! From the first point of contact to ongoing appointments, Shelly is proud to provide patient-centered care.
Shelly currently lives in Gads Hill with her husband. They have 3 grown children and welcomed a grandson in March 2022. Outside of work, Shelly enjoys camping in their 1960 bus, fishing, doing Cricut projects, and reading with her book club the Gads Hill Hotties. She also enjoys music and true crime podcasts.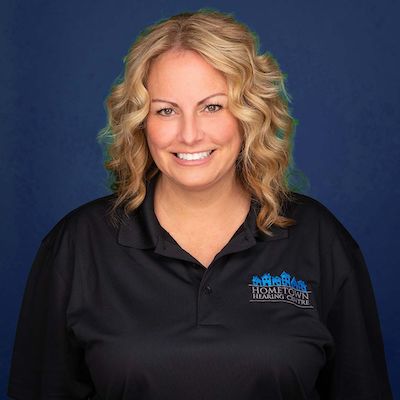 What's your favourite place to eat around here?
Bar Burrito, Stratford
When you were 5, what did you want to be?
When I was 5, I was pretty sure I'd be a Stenographer when I grew up
If I weren't so good at my job, I'd probably be?
A Cold Case Detective
Schedule a Free Hearing Test
Being able to hear children laughing, a conversation with your best friend, your favourite TV show, birds chirping, the sound of crickets on a warm summer evening or other sounds you love help make life worth living.
With a comprehensive hearing assessment conducted by one of our professionals, you can help ensure that you can hear as long as possible.
Contact the Southern Ontario Hometown Hearing Centre location nearest you in order to schedule a hearing assessment by using the adjacent form, and a member of our team will call you in order to provide assistance.
Don't want to wait? Call us today. Click here to find your nearest location.