Your Trusted Hometown Hearing Care Choice in Niagara Falls, ON
Located on the west bank of the Niagara River and part of Southern Ontario's Golden Horseshoe, Niagara Falls, ON was incorporated in 1903 near one of the most well-known spectacles in North America. Up to ten percent of the Loyalists who settled in the area were Black Loyalists and the community became a destination for the Underground Railroad that brought escaped slaves to their freedom.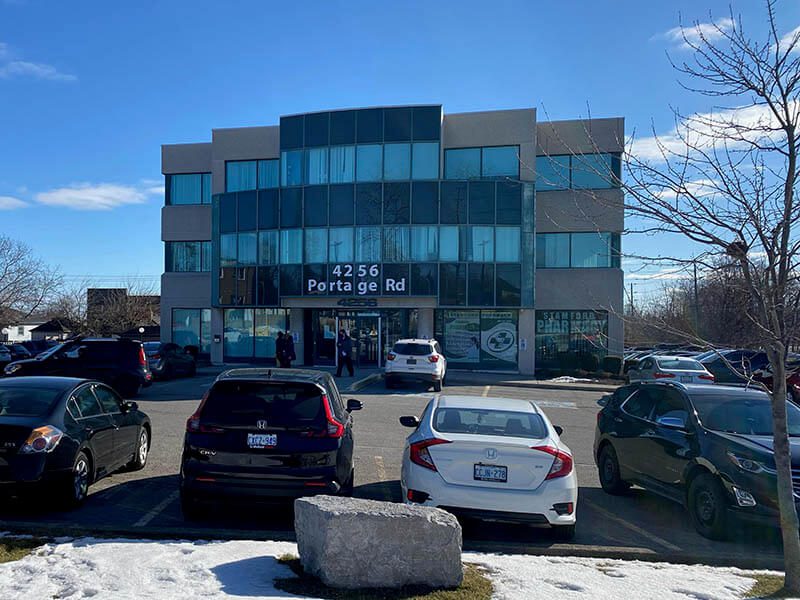 Thanks to the plentiful and inexpensive source of hydroelectric power from the waterfalls, many electro-chemical and electro-metallurgical industries were located in our community in the early to mid-20th century. The tourist portion of Niagara Falls includes observation towers, high-rise hotels, souvenir shops, museums, indoor water parks, casinos and theatres, but other recreational opportunities in the city include golf courses, parks and historic sites from the War of 1812.
Since 2015, Hometown Hearing Centre has been committed to helping individuals with hearing challenges in Niagara reconnect and communicate with loved ones and the community. Our state-of-the-art hearing centre delivers compassionate hearing healthcare, exceptional service, and advanced hearing aid technology.
In Niagara and across our 18 hearing centres in Southern Ontario, we are dedicated to the communities we serve, promoting economic growth and supporting local initiatives. We prioritize patient satisfaction and improved hearing, offering comprehensive hearing tests, hearing aids in Niagara, hearing aid repair services, tinnitus management and treatment, hearing protection, and safe earwax removal.
4256 Portage Road, Suite 105
Niagara Falls, Ontario L2E 6A4
Monday: Closed
Tuesday: Closed
Wednesday: Closed
Thursday: Closed
Friday: 9am – 4pm
Saturday: Closed
Sunday: Closed

Hearing Evaluations
Advanced Hearing Testing, for Free.
With data suggesting that hearing loss impacts 1 in 8 people, it often goes undiagnosed for far too long as age related hearing loss happen slowly and gradually. Our team at Hometown Hearing are incredibly passionate about raising awareness for the importance of regular hearing testing, starting at the age of 55+ and recommended annually for all people across Ontario.
One of the ways that we do this by proudly offering free hearing testing to make regular hearing assessments as simple and convenient as possible.
During a hearing test, we're able to check your overall hearing health, run a diagnostics hearing evaluation and help to understand if you have any form of hearing challenge and truly understand the options available.
Hearing Technology
Helping You to Find the Right Hearing Technology for Your Unique Needs, Circumstances and Budget
Although many people hold an outdated stigma towards hearing aids, many people find themselves surprised to just how much hearing technology has progressed over the past few decades.
With today's technology including features such as powerful rechargeable batteries, Bluetooth connectivity and the ability to stream music, phone calls and audio directly from your cell phone, television or computer – they amplify your life as well as your hearing.
At Hometown Hearing, we proudly remain independent and work with all hearing aid manufactures to ensure that we can prescribe the correct hearing technology to meet each patients' unique needs, circumstances and budget. With a 14-day test-drive on all new technology and 0% finance plans available, you can be confident that you'll be making the best possible decision.

Ultimate Convenience
18 Locations, No-Cost 14 Day Test-Drives, and 0% Financing
A core reason behind Hometown Hearing's explosive growth since opening our first location in 2015 is due to the high levels of convenience by prioritizing the unique needs of patients.
With many clinics offering outdated approaches to the modern world, you're able to benefit from such benefits as 0% financing and flexible payment options, 14-day test drives to ensure you make the best possible decision without any obligation and 18 convenient locations across Ontario.
If you lead a busy lifestyle, or are looking for hearing care professionals that give you more time back to do what you love, then we may be the right partnership for you.
Schedule a Free Hearing Test
Being able to hear children laughing, a conversation with your best friend, your favourite TV show, birds chirping, the sound of crickets on a warm summer evening or other sounds you love help make life worth living.
With a comprehensive hearing assessment conducted by one of our professionals, you can help ensure that you can hear as long as possible.
Contact the Southern Ontario Hometown Hearing Centre location nearest you in order to schedule a hearing assessment by using the adjacent form, and a member of our team will call you in order to provide assistance.
Don't want to wait? Call us today. Click here to find your nearest location.