Janice was born in Toronto and now lives in Whitestone with her husband.
As a Client Care Coordinator of the Parry Sound location, Janice is very busy welcoming clients into the clinic, booking appointments, answering phone calls, and helping clients with hearing aid issues.
Janice enjoys spending time with her family and cooking with her husband while enjoying a nice glass of wine.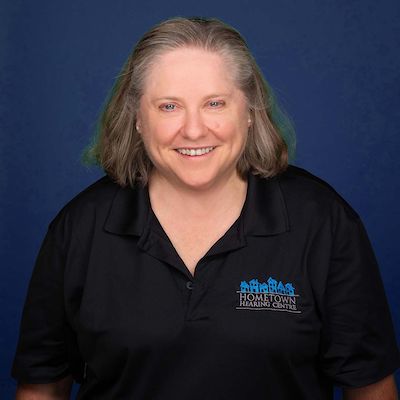 If you could go anywhere in the world, where would you go?
Hawaii
If you were a superhero, my superpower would be?
Mindreading
If you could only eat one food for the rest of your life, what would you choose?
Ice Cream
Schedule a Free Hearing Test
Being able to hear children laughing, a conversation with your best friend, your favourite TV show, birds chirping, the sound of crickets on a warm summer evening or other sounds you love help make life worth living.
With a comprehensive hearing assessment conducted by one of our professionals, you can help ensure that you can hear as long as possible.
Contact the Southern Ontario Hometown Hearing Centre location nearest you in order to schedule a hearing assessment by using the adjacent form, and a member of our team will call you in order to provide assistance.
Don't want to wait? Call us today. Click here to find your nearest location.